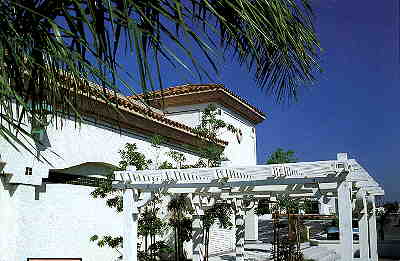 Foothill Village Shopping Center
A craftsman-like approach to construction is apparent in the architectural detailing of the Foothill Village shopping center.





Mobil Mart
The site orientation and landscaped berming of this Mobil Mart gas station are successful solutions to the challenge of screening pump islands from the street.





Terra Vista Village
Shaded colonnades and textured pavement treatments invite the pedestrian shopper to explore the Terra Vista Village neighborhood shopping center.





Burger King
Breaking out of the typical corporate design mold allowed this Burger King fast-food restaurant to design a signature building.




Contents
Welcome | Office Awards | Residential Awards | Commercial Awards | Industrial Awards | The Vision
Awards Historical Listing






CitiVU: Rancho Cucamonga
Copyright © 1995 by The City of Rancho Cucamonga. Permission granted to create World Wide Web pointers to these pages. All other rights reserved. Acknowledgement